This is a Sponsored post written by me on behalf of No nonsense. All opinions are 100% mine.
If you love shopping in your closet like we do, you're constantly looking for ways to update your existing inventory and mixing and matching old items to create new outfits. But there's only so much you can do with your separates, and dresses are an even bigger challenge. We're big fans of leggings and tights because they are an affordable way to transform any outfit that needs an update. So when we were asked us to put together two outfits with No nonsense tights and leggings we headed to our closet for a little shopping trip.
The yellow J. Crew boucle jacket hiding in the back of our closet was the perfect candidate for this challenge. It's a classic silhouette and a wardrobe staple, but it never seems to come off its padded hanger. While there are people in this world who would say I could use a little more of these looks in my rotation (Mom, I'm talking to you), It's just so conservative. But with our new denim leggings and a few accessories, Gwyneth and I put together an outfit with just enough of a twist that it got a day out on the town.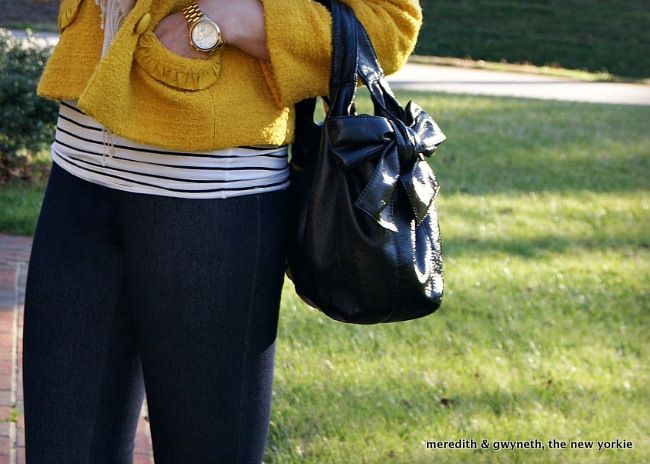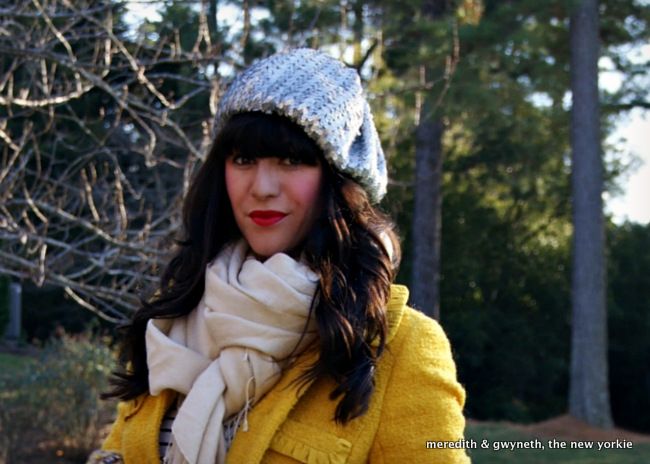 And no, that's not a disco ball on my head.
The second part of our challenge was to put together a look with a pair of colored tights. The pair we received were pear colored, so we shopped our closet with the plan to colorblock. If you've been following along for a while, you know that when we want to colorblock, we start with the color wheel. (If you're a newbie, you can catch up here). What's directly across green? It's red. And since our tights were a light and muted shade of green, we looked for a muted shade of pink as its pair. Keeping the rest neutral, here's where we netted out: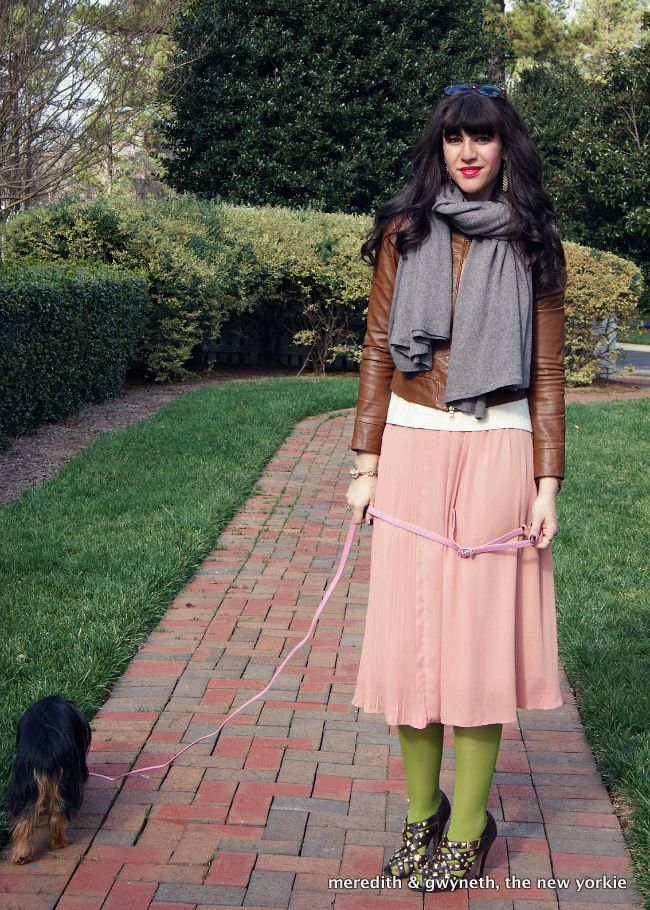 What do you think? If you want to update a few looks of your own, you can find No nonsense at your local Target, grocery or drug store. And to keep up with new products and other news, you can follow No nonsense on Facebook or Twitter. And look out for more ideas on how to try new trends from No nonsense's new brand ambassador and New York Times bestselling author of I Have Nothing To Wear!, Jill Martin.
Shop This Post:
xoxo,
mk & Gwynnie